EXPLOSIVE SINGLE-PLAYER STORY CAMPAIGN
A mysterious group breaks you out from a heavily guarded blacksite. Your memories are gone but your combat abilities are enhanced far beyond human limits. Fight back, find the truth and face a threat even deadlier than yourself.
Master your superhuman strength and speed to knock waves of heavily armed mercenaries into next week. Slow down time to dodge rapid-fire bullets and use cloaking to become invisible and snap your enemies' necks when they least expect it.
Square up to your enemies in close quarters melee combat and go full throttle in rapid fire gunfights. Punch, kick, slide and deliver hardcore combos that reduce your foes to dust.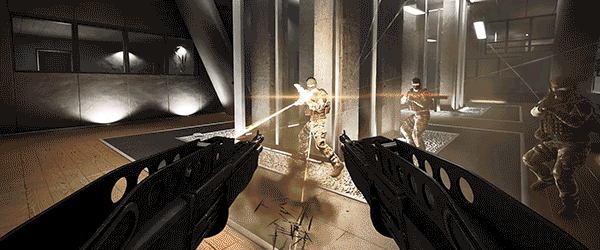 Dive into fully unscripted combat, where enemies react intelligently to your every move.
Writes code and makes bugs. Has a ramen photo album with 116 entries.
Level Designer, Writer and Voice Actor. All his death screams are performed with genuine fear and peril.
Animations and tech art. Jajangmyeon is a staple of his diet.
Level Designer and Composer. Anything Kopter orders is a staple of his diet.
Contractors and other external contributors